05 Dec 2012
New Trocadero shirts available for sale at the Rooster Teeth Store!
These shirts were created for RTX -- the orange and white designs are printed on quality dark grey Anvil cotton T-shirts. They're lightweight, durable, and should compete with your favorite 16,384 thread count Egyptian cotton sheets for comfort.
The design features Luke McKay's rendition of a 1950s US Air Force K-1 High Altitude Partial Pressure Helmet.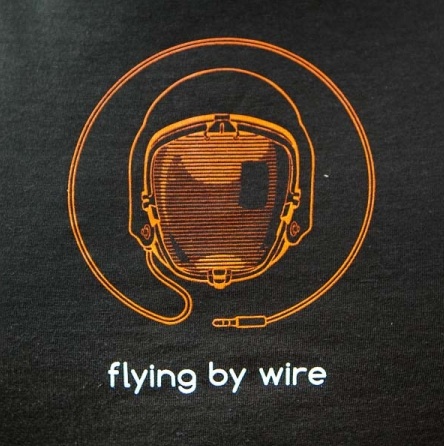 It's the same helmet that's on the cover of Flying By Wire in Art Kane's beautiful 1960 photograph.
Photo (c) 1960-62 by Art Kane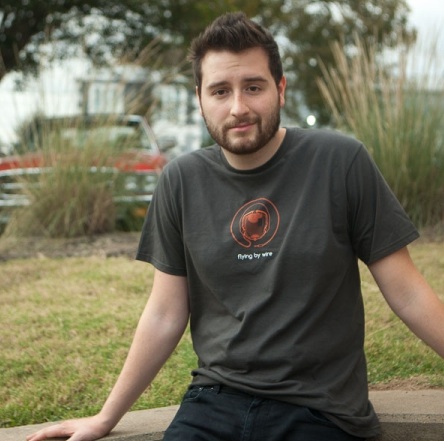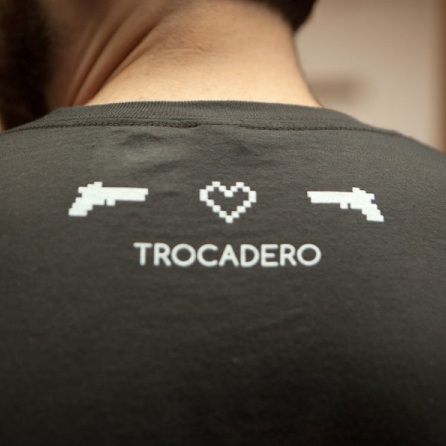 Sexy model: Miles Luna.
T-Shirt Photo Credit: Brian Behm.