25 Feb 2013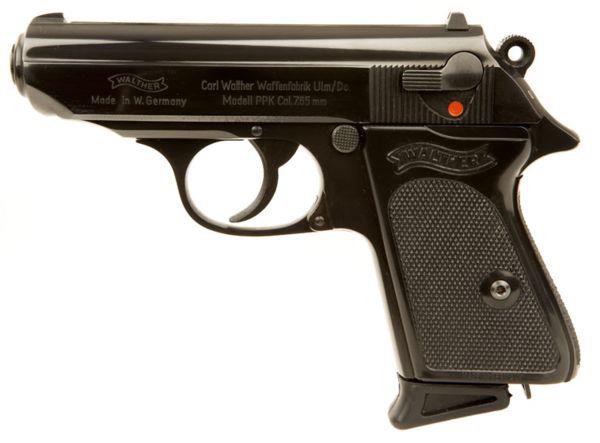 I apologize if that's the "wrong" Walther.
I'll talk about this more at length in a future post, but basically, James Bond was a big influence on me, and for the band eventually. For me because my deceased father LOVED Bond, to the point where he owned a correctly-painted charcoal grey Aston Martin. And because, whenever I listened to the old soundtracks, I always heard baritone guitar.
In fact, one of the covers we used to play during our early shows was Carly Simon's Nobody Does It Better -- we did it with respect and fun, and I have a horrible recording of us playing it where I'm flatter than than a pancake, and where Brandon kills it, and if you're really a fan of train wrecks, well here it is.
All this preamble just to say that there's a documentary on Netflix called James Bond 007: Everything or Nothing, and it's pretty cool, so if you have Netlix, check it out!
Posted by: nico