5 Items tagged 'Season 11'
---
04 Jul 2014
Looking forward to seeing you all at RTX this weekend.
There are two events where you can catch me:
1. Music in RvB Seasons 11 and 12 panel, with the lovely Miles Luna and myself. That's on Saturday at 3PM in Room 17.
2. I'll be playing a few songs at the RTX SideQuest Lounge event at Buffalo Billiards (201 E 6th St) on Sunday. I'll go on around 10pm. Not sure if tickets are available, but the venue is 18+
Cheers!
-n
Posted by: nico
---
---
---
12 Nov 2013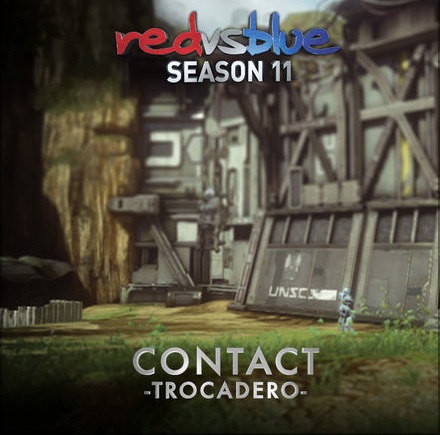 Contact, the end credits song from Red vs Blue Season 11, is now on iTunes!
Posted by: nico
---
---
---
17 Oct 2013
We're making steady progress to make Red vs Blue Season 11 music releasable and available.
Last Monday's episode (S11:E16) has bits of a new song called Chorus we're working on.
Like most (but not all) of Season 11's music, no keyboards were used. This was in an effort to get back to early BGC and away from the synth-heavy sound of Reconstruction. On Chorus, I used those two pedals, but the sounds you hear are being generated by the venerable Danelectro baritone guitar and being played live through another pedal.
Thanks to the efforts of our warrior coder poet, the Notes section of trocadero.net went live today, with entries going as far back as 2004.
Posted by: nico
---
---
---
07 Oct 2013
For folks wondering, the song that plays in today's Red vs Blue episode (S11:E15) during the Caboose / Washington exchange is called Reverie Six (And Change) from Flying By Wire.
It's available for download on
And in physical format (CD) at the Rooster Teeth Store.
Posted by: nico
---
---
---
06 Jun 2013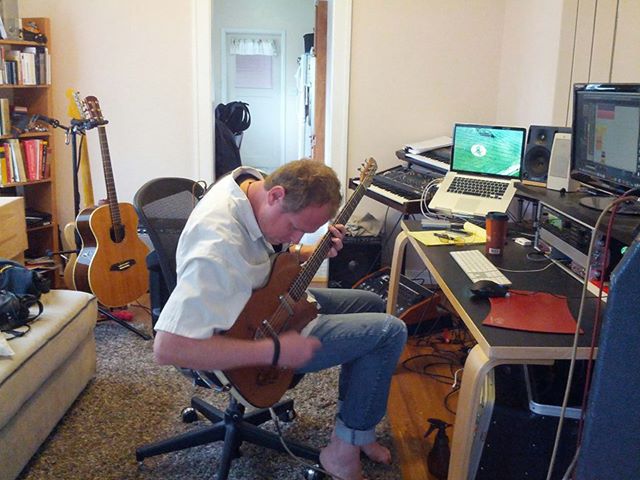 Tracking new song "Contact" with Violet Heart.
Posted by: nico
---