Hey
"Hey
Yeah
You ever wonder why we're here?
It's one of life's mysteries
Why are we standing here?
Is there a plan?
Is there a god?
What?
No, I mean why are we out here, singing?
To kill them dirty blues (jazz hands)"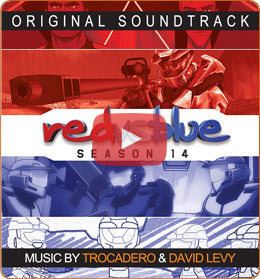 This song is from the album Red vs. Blue Season 14 Soundtrack.

From RVB14E18. This was the first of four tunes for the RvB "Musical" episode of Season 14, which featured Geoff Ramsey, Gus Sorola, and Matt Hullum on vocals. Miles flew up to my studio in Seattle, and we spent three days conceptualizing the story as well the lyrical and melodic basis for these songs. We wanted the intro to be short, raw, and with minimal instrumentations.