Vale Deah
I somehow knew you were there
Lookin' like you didn't care
I reached for the change in my pocket
I counted the change in my pocket

I wanted to buy you a beer
I somehow knew you were near
The bartender said it's okay...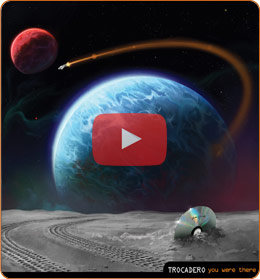 This song is from the album You Were There.

This one is about a girl meeting a boy at a bar in Boston called Foley's. Vale Deah might be about a member of Trocadero, but since no one in the band could remember ever being at Foley's, it's probably not. This was one of the early songs where Wendy really outdid herself on both creating a beautiful, creamy soundscape on the verses, as well as pushing the envelope (pun intended) of the Moog on her intense solo to close the tune.
You can hear Vale Deah over the credits of the RvB Season 1 DVD, as well as Bungie's ViDoc "Oh Brave New World."