Wing to Wing
68 and the sun is out
Sky is clear
All we're really doing is cruising.

In this town we'll never leave
We don't care
Waiting by Lakeshore Drive

And we heard their engines sing
As they flew a perfect line
On their own freeway when they're wing to wing
When the angels fly

Our beer is cold and our skin is warm
Take our time
All we're really doing is boozing

In this town we'll never leave
We don't care
Going for a power dive

And we heard their engines sing
As they flew a perfect line
On their own freeway when they're wing to wing
When the angels fly

And we heard their engines sing
As they flew a perfect line
On their own freeway when they're wing to wing
When the angels fly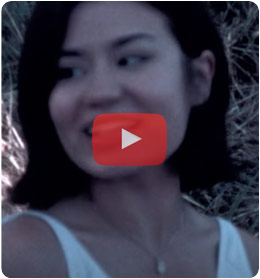 This song is from the album You Were There.

Nico: I first saw the Blue Angels fly over Seattle nearly a decade ago. I was mesmerized.

Sappho's famous poem states the loveliest sight on earth might be a host of military, but concludes it's ultimately whatever one loves. At that moment, it was both for me.

The feeling grew as I read more about the BA's history, and found out that my countrymen from the Patrouille acrobatique de France were pioneers in precision aerobatics. I had to write a song.

It wasn't going to be about the successes or tragedies (of which there are many) or courage of the Blue Angels or other ambassadors of precision flying. It was about a couple of kids enjoying the Blue Angels on a summer day in Seattle.

Joe Nicolosi, who was directing Red vs. Blue at the time, needed a rock and roll segment for a gag in RVB15E13. This was the excuse to finish and record the tune. I was lucky to get two guest musicians for these sessions: maestro Dana Colley, the best living saxophonist (IMNSFHO), and Dave Elvin, whose lovely, solid rhythmic bedrock drives this tune.